We stock Newcastle's largest selection of plywood products. Our range consists of structural and non-structural sizes, treatment levels & grades.
We stock Newcastle's largest range of plywood products, from Australia's best manufacturers.
Carter Holt Harvey plywood is the benchmark of quality plywood in Australia.
Our range consists of Non Structural & Structural CD Square Edge, Structural Ply Floor and Formrite Formply.
CD Structural – F8 & F11 – Grades

CD Non Structural 

Formrite FormPly F11, F14 & F17
Plybrace F8 & F22

Tongue & Groove Plyfloor F11

Untreated, H2 & H3 Avaliable

2400×1200 & 2700×1200 Sheet sizes in stock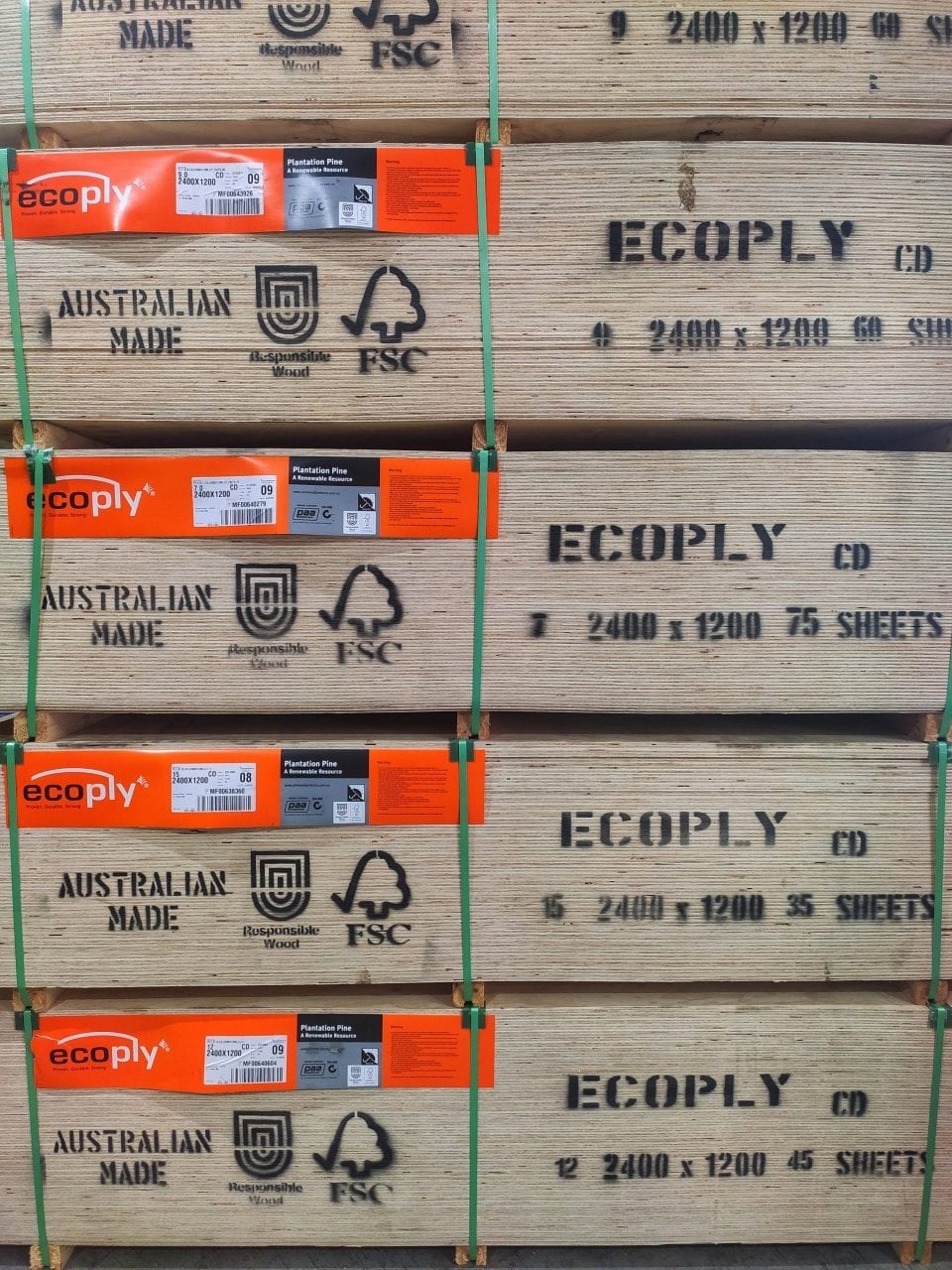 Enquire Now!
Are you looking to build your dream home or finish those renovations? Contact us today.