Australian Made Plywood/Panels
We stock Austral Plywoods Marine and Exterior plywoods for architectural use. We also have access to their entire range of panel products.
We have a large Austral Plywoods display showing off their most popular products including Connectaply, iHoop, Aria ply & Endurapanel. These plywood products are supplied in a variety of pre-finished colours.
We have access to a large range of acoustic panelling including custom routed holes in the panels with Austral AC or BB Plywood.
Our range of Austral Plywoods compliment any new or existing build for that professionally finished, modern look.
Within our Austral range we can help fit into your speciality design as we can supply panels above 32mm in thickness, Group 2 fire rated plywoods, Bendy ply for curved surfaces and slat panel for that perfect architectural look.
Some of Australs Products include;
AA A -Bond Marine Ply
BB A-Bond Hoop
AC A-Bond Hoop
Aria Ply
Connectaply
Slatpanel
Austral Bendy ply
Endurapanel
Custom CNC routered Acoustic panelling.
Firehoop & FR Panel
Austral Shadow Fix
Ask our staff about our cut to size service for our panel products.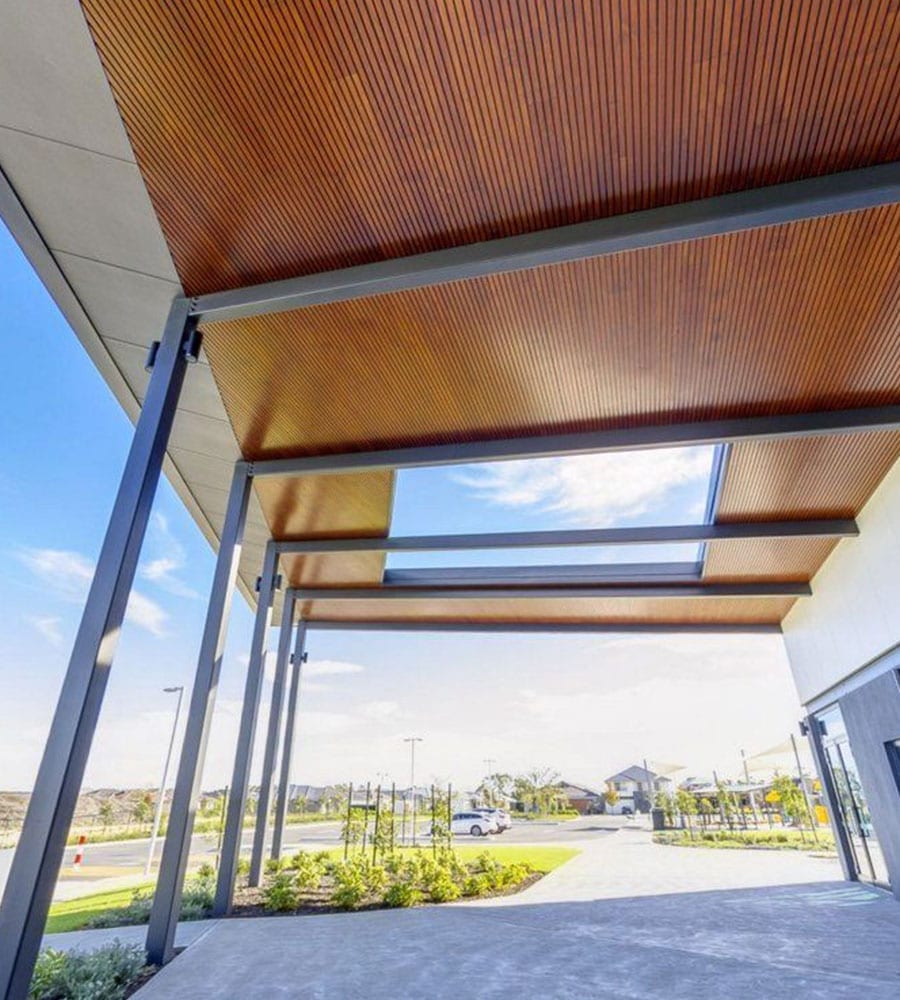 Enquire Now!
Are you looking to build your dream home or finish those renovations? Contact us today.