CUSTOMwood MDF is one of the most versatile & easy to use Medium Density Fibreboards available in Australia today. CUSTOMwood sheets are ideal for a number of interior applications in the cabinet making, shop fitting, furniture & building industries.
CustomWood MDF Sheets
CUSTOMwood's reliable quality guarantees uniformity in size, colour, density and strength.
These unique characteristics make CUSTOMwood ideal for applications where the project requires the sheet to be machined or painted.
CUSTOMwood cuts, drills and routes cleanly  & uniformly without splintering or chipping. It is also free of any knots and grain, making finishing easier and less time-consuming.
The pre-sanded surface makes it the ideal substrate for the application of natural timber veneers, vinyl, paper & heat transfer foils.
Ask our staff about our cut to size service for our panel products.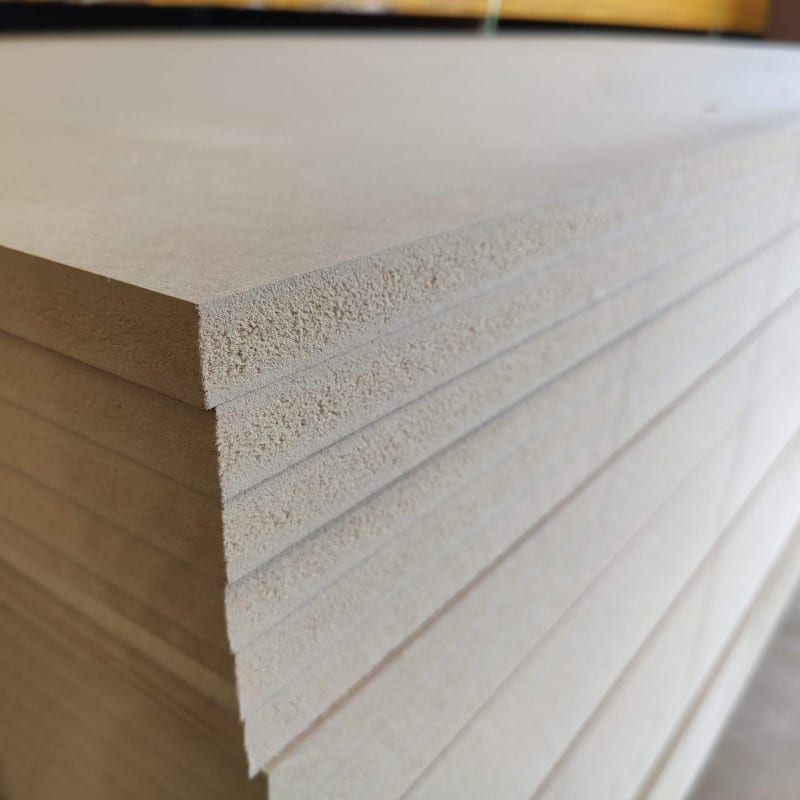 Enquire Now!
Are you looking to build your dream home or finish those renovations? Contact us today.